Entrust your photography needs to Bruno Rosa and take comfort in knowing that your memories will be captured flawlessly
When it comes to capturing the memories of one of the most important days of your life, you can't afford to take any chances. A skilled and experienced wedding photographer can make all the difference in ensuring that those precious moments are preserved in a way that truly does them justice.
'' After all, as the saying goes, a photograph's true worth may only be realized when it becomes the sole remaining reminder of cherished memories - and you don't want to risk missing out on that opportunity. ''
Each and every image I capture is meticulously retouched, ensuring that every detail is perfect and that you are able to fully appreciate the beauty and emotion of your special day. I believe that your photographs should be more than just digital files - they should be tangible, something you can hold in your hands, hang on your walls, and pass down to future generations as family heirlooms. That's why every couple I have the privilege of working with receives a stunning, custom-designed Wedding Album, crafted from the highest quality materials to ensure that it stands the test of time.
But our services go beyond just providing you with gorgeous images and a beautiful album. I take the time to get to know you and your partner, to understand your vision for your wedding day and what is most important to you. I want to make sure that every detail is taken care of so that you can relax and enjoy every moment of your big day.
My wedding collections start at €3500, and I believe that meeting in person or zoom via call is an essential part of the process. It's an opportunity for us to connect, to hear more about your vision for your wedding day, and to ensure that I'm the perfect fit for you. So why not join me for a drink or at least a virtual one hehe, and let's chat about how I can help you create the wedding of your dreams.
At your service,
I look forward to hearing from you soon!
- BOOK YOUR FREE WEDDING PHOTOGRAPHY CONSULTATION CALL WITH BRUNO ROSA -
You deserve the absolute best. That's why we want to make sure we are the right choice for you.
THE PHOTOGRAPHER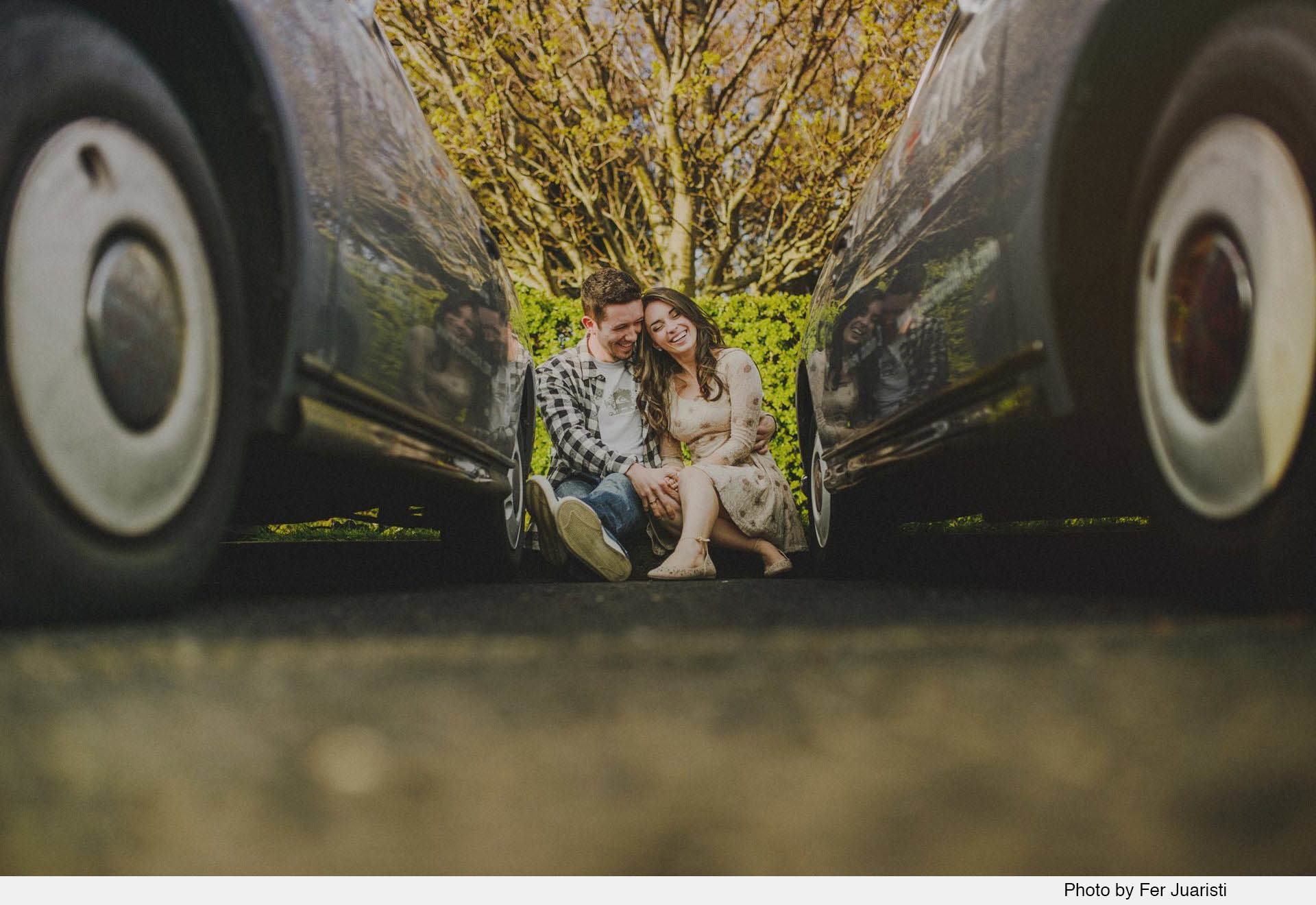 Wedding Photographer Dublin - Memories of a Lifetime through Timeless Wedding Images

Since he was a young child, Bruno was fascinated by how the emotions of a moment could be captured in a split second and be recorded for a lifetime. His interest developed in capturing beautiful moments at weddings as couples celebrated their union and start their lives together. Bruno's professional demeanour and passion for his art have contributed to his success as an award-winning wedding photographer.


Sharing his insights at speaking engagements is a real source of joy for Bruno. In 2016, he spoke to a crowd of 1300 at the Photo Knowledge event. In 2017, he spoke on the main stage at the largest Latin American photography conference, Wedding Brazil which was attended by 3000 photographers. Bruno is also the Ambassador of DreamBooksPro, one of the biggest album companies (suppliers) in Europe.
Bruno's love for his work is what fuels his continued success. His accomplishments have been recognized by his clients and peers through numerous awards including International Photographer of the Year, Best Wedding Supplier, as well as Best Wedding Photographer in Ireland. Bruno has also received recognition for his work in major magazines and newspapers in England, Ireland, Australia, USA and Brazil from 2011 – 2023. He is the winner of 147 Award-winning Images around the world.
Bruno is a natural when it comes to photography. Many of the couples whose weddings he has photographed have commented that they were so pleased with the results and they were not even aware that he had taken many of them. Bruno has the gift of being able to put even the most nervous bride and bridegroom at complete ease throughout their wedding day. His professionalism and calm demeanour are what set him apart in his work. In fact, his ability to blend into the background is the secret to his success. It is what allows emotions to flow naturally, allowing him to take the most captivating and enchanting wedding photographs.
For Bruno, life is his art and he loves capturing everything, especially when it comes to weddings. He is the master of telling stories through mind-blowing and compelling wedding photographs. This is not achieved by being safe and conventional. Producing works of art that are awe-inspiring requires the ability to think and feel 'outside the box'. Bruno is not afraid to take chances and pours his heart and soul into creating unique photographs that transcend time and place.
If you are planning your wedding in Ireland or even abroad, get in touch for more information today. We are currently taking bookings for 2023 - 2024 and 2025.
AWARDS
Speaker on the main stage of the largest Latin American photography conference, Wedding Brazil, attended by 3000 photographers;

Became Ambassador of DreamBooksPro, one of the biggest album companies (suppliers) in Europe;

Technical Jury of the Bride Association Contest;
Speaker on The Photo Knowledge photography conference which was attended by 1300 photographers;

Best Wedding Photographer in Ireland - Fearless Photographers;

Technical Jury of the Bride Association Awards Contest;
TESTIMONIALS
FAQ
1 - How did you get into weddings?


My father was also a wedding photographer for some time, and he always was a great source of inspiration for me. Although he passed away in 2001, I would like to think that his legacy lives on through my work. I have no doubt that my success as an
award-winning wedding photographer
would have made him proud. Also the fact that a wedding photographer work in the middle of happiness caught my attention and I'm extremely happy and honored with this profession ;)
2 - What's your style?
As you can see through
my images
,
my style is very candid and is often described as a creative documentary. Many of the couples whose weddings I have photographed have commented that they were so pleased with the results and they were often unaware of my photographing them.
3 - What is included in your packages?


My packages include:

An in-person meeting or a Zoom call to discuss your needs and for us to get to know each other better.
5 different collections to fit your needs. My wedding collections start at €3500
A private online gallery to share your photos with family and friends.
A Slideshow with your best images.


4 - How many photos can we expect?

You will receive between 400 and 600 fully edited high-resolution images that are without watermarks.


5 - We are camera shy. How would you deal with that?

I have been able to put even the most nervous bride and bridegroom at complete ease throughout their wedding day. So, rest assured that you will be in good hands. I will blend into the background and you won't even notice me most of the time. This will allow everything and everyone to flow more naturally. Just focus on your day and enjoy everything as much as you can because it flies by much too quickly!


6 - Are you insured?


Yes, I have both Public Liability and equipment insurance.



7 - Do you take family group portraits?


Yes, I certainly do. I think
family portraits
and group shots are extremely important and I will make sure we have them covered on the day of the wedding. To make the process quicker and easier, I will send you a questionnaire regarding portrait preferences. Also, on the wedding day, I will ask for the assistance of one of your bridesmaids and one groomsman to get things organized. This should require about 15 to 20 minutes.
8 - Is this your full-time job?


Yes, absolutely. That's all I do!



9 - Do you travel for weddings?


Yes. I will send you the booking form via email. Everything can be done online in 5 minutes. You will receive a client login and password to access a Dashboard where you can view all information and status of your wedding, as well as the contract details and all other pertinent information.



11 - How do we hire you?


Simply use the
contact
menu on top of the page and get in touch with your requirements and all the information you already have regarding your wedding. I will check my availability and will get back to you with my price list. A deposit of
€700
is required to secure your date. The date will be held for you for 3 days while you select the package that best suits your needs. If you don't confirm your booking within the 3 day period, the date will be made available to others.
12 - Should I give you a shot list?
Once you have contacted us, we will send you a complete gallery of wedding pictures of a real wedding to browse through. It will cover everything from photographs of your clothing, shoes, jewellery, the flowers, food, cake and all the décor at
your wedding and reception
. For this reason, a shot list is not needed. We only request a list of the names of members of your family so that we have them for the family shots.
13 - What equipment do you use?
I Use Nikon cameras, many Nikon lenses and flashes, plus other accessories. You can view them here:



14 - Do you have backup equipment?
Oh yes, always! I am very diligent when it comes to this, and have a backup camera, lenses and flashes ready to use if required. This is something that you will not have to worry about at all.
15 - What do you do if it rains on our wedding day?
Fortunately,
the majority of wedding venues
offer indoor locations for the wedding and reception as a back- up to accommodate for poor weather. We are quite adaptable and can move quickly from an outdoor set-up to an indoor one. Our photographs are very creative and focus more on your chemistry so the backdrop, whether it is outdoors or indoors is not much of an issue. We are experts in making you shine on that day, irrespective of the weather! In fact, we have captured some very adventurous and magical photographs in all types of weather.
16 - Can I have a second Photographer at my wedding?
Of course, you can, I have a short list of awesome photographers that sometimes accompany me on weddings and I can organize it for you, however, this service is not included in the price of my packages.
17 - How long until the photos of my wedding are ready?
Your photographs will available for selection on a web gallery up to 7 days after the event, then you can expect your photographs to be ready in about 8 to 12 weeks from the date you submit your selection.
18 - How long until I receive my wedding album?
I will create an album layout with the images of your choice. You will be able to choose the album images that you would like once you receive the USB with the high-resolution images. Once you approve of the layout, I will place the order and it will take between 3 to 4 weeks before you receive it.
19 - How long do we spend on portraits?
I know that you both want to enjoy your wedding with family and friends, so I try to get through them as quickly as possible. I usually need approximately 15 to 20 minutes to complete the portraits.
20 - Do we need to pay for travel expenses?
No, if your wedding or
elopement is in the Republic of Ireland
. For
destination weddings
and elopements abroad, I will charge you the Flight and accommodation.
21 - Will you post-process our images, if required?
Yes, all images will be handled individually and I will pay special attention to your favorite images. I really enjoy going above and beyond on these images since I know how much they will mean to you!
22 - Can I get the RAW files?
Unfortunately not, The RAW files are my negatives and RAWs are like the old film, which needs to be developed (digitally) and they are also part of my style. You will, however, receive high-resolution JPEGs that you can make large prints from without losing quality.
23 - We would like to print our wedding images, do you do that?
Yes, you, your family, and friends can easily order prints through the password-protected web gallery that I will share with you. They will be delivered to your doorstep within 7 days.
24 - Do you require a deposit and when is the balance due?
Yes, to secure the date a deposit of
€700
is required, and the balance is due
7 days prior to the event. 25 - Payment methods?
You can pay with Cheques, Revolut, Bank transfer,s or PayPal.
26 - What time do you arrive?
I arrive at least 2 hours before the ceremony if you have purchased
my full coverage package
. If you get my 7 hours coverage package, I want you to make the best use of your time, so I will let you decide what is best for you. I would advise arranging my arrival about 1 hour before the ceremony begins.
27 - What time do you leave?
If you get my full coverage package I will stay up to 10 pm or the first dance, but if the first dance starts after 10 pm and you want me to photograph it, there will be an additional fee per extra hour.