Eloping in Ireland - Best Tips 2019 if you wish to Elope to Ireland
Everything You Need to Know About
Eloping in Ireland
Ready to sprint down the aisle?
Eloping in Ireland
is such a wonderful idea! Our lush green island has countless splendid castles, charming hotels, and stately manors that were just made for saying "I do!" While a massive shindig can be great, there is something so magical about a small, intimate affair.
As a wedding photographer
, I love meeting with couples who are interested in eloping in Ireland.
Whether you are coming from America or Antrim or Athlone, eloping in Ireland is the perfect way to create your dream wedding. It does, however, require some serious planning. Ireland has special requirements for every couple who wants to wed here and each wedding venue option has their own requisites.


Fortunately, with some careful planning and a few wedding insider tips from yours truly, you can make
the process of eloping
in Ireland easy! From dotting all the I's and crossing all the T's on your official government documents to finding the perfect wedding venue for your unique style, I have got you covered in this handy little guide to eloping (in style!) in Ireland.
Ready to start planning your big day? Here is everything that you need to know if you wish to elope to Ireland.

The Logistics
First of all, before we get too far into talking about eloping in Ireland, let's clarify that every single couple married in Ireland must prepare at least three months in advance. While you can have a whirlwind romance here, you really can't make it official without letting the government know well ahead of time.
To cover the basics, to
get married in Ireland
you need to be at least 18 years old, and the couple can be of the same sex or opposite sex. However, whether you're young, old, gay, or straight, you have got to be physically present in Ireland for at least three months before the big day and be ready to hand over
€200
. For those living on the Emerald Isle, this is a pretty straightforward requirement, but if you are living abroad and thinking about eloping in Ireland, this is a major factor to consider.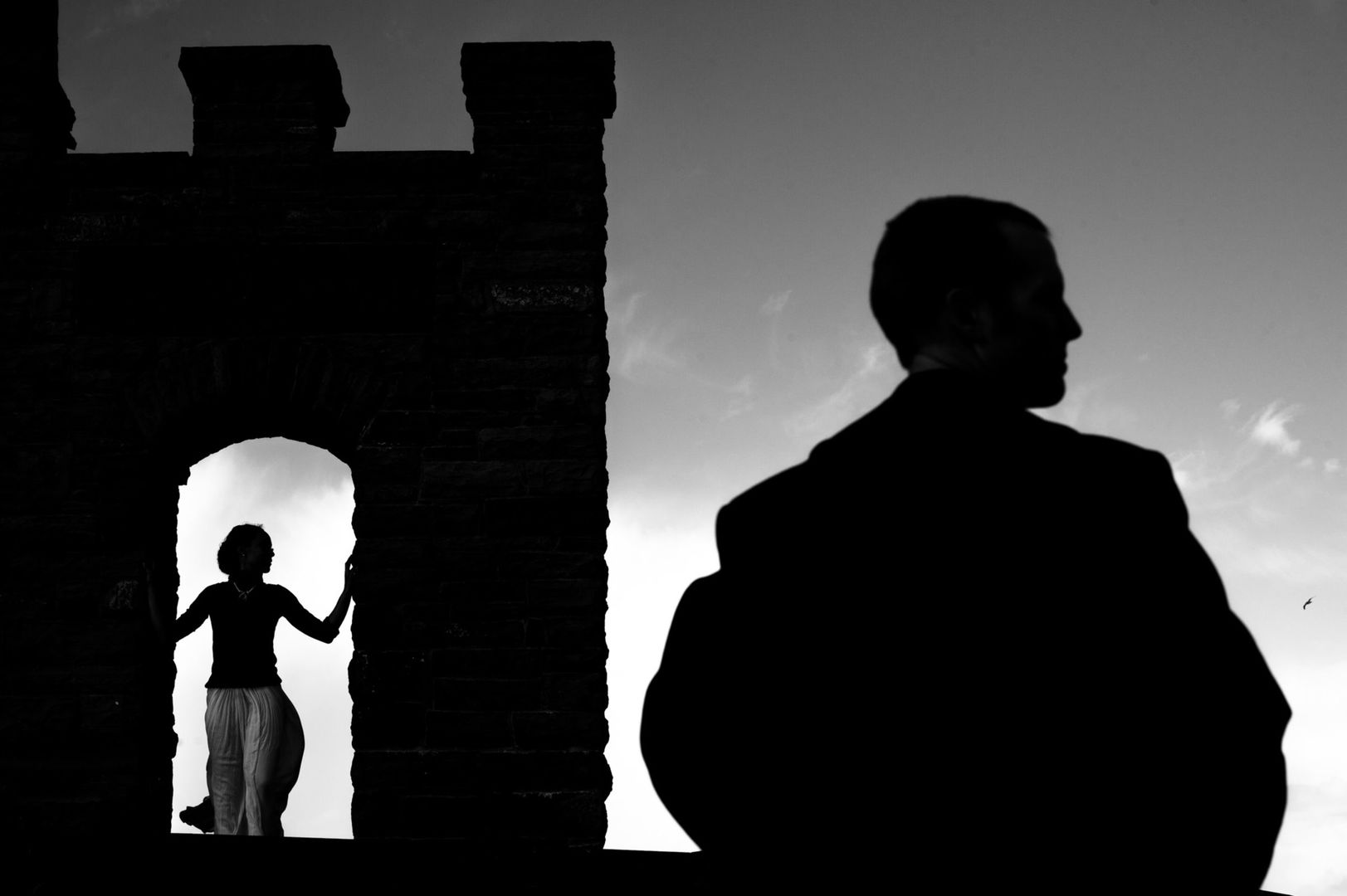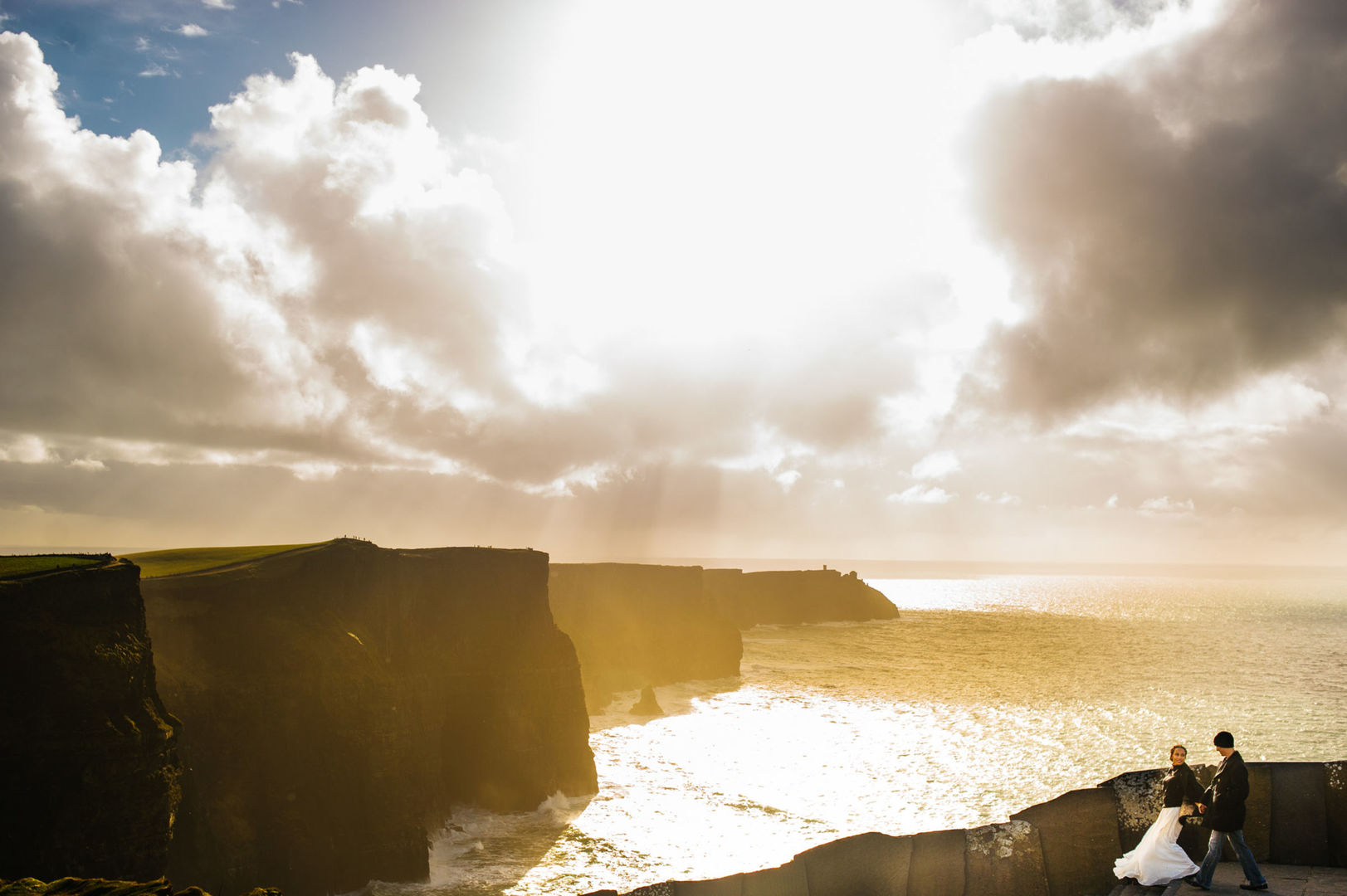 One exception to the three-month notification rule is given to those who already have an Irish civil partnership. It is important that you don't just assume that any exceptions made for you for non-civil partnerships, however, because you are out of the country for some reason. If you or your spouse are outside of Ireland, you must request approval for a mail-in registration. To get approval, contact the office as soon as possible. Once approved, they will send you out all the forms that you need to get started. If you go this route, do keep in mind that at least five days before eloping in Ireland, you will still need to appear in person at the Registrar. Again, if you have special circumstances, talk to them and ensure you plan ample time to prepare everything before eloping in Ireland.
When you are in Ireland, it is fairly easy to give notice of your intent to marry. In order to get your
Marriage Registration Form (MRF)
, which is something that all religious and secular officiants will ask for, you just need to get organised.
Here is a quick rundown of what you will want to plan to bring into the office to give your three-months notice and get your required form before the big day.
1) Passport
2) Passport photos
3) Birth Certificate (If you are not Irish, your birth certificate must have an apostille stamp from your embassy, with the exception of those from Denmark, Italy, France, Belgium, or Latvia)
4) Original final divorce decrees documents, if relevant
5) Original dissolution decrees for civil partnerships, if relevant
6) For ended Irish civil partnerships or marriages, a final decree of nullity and a letter from the court is needed
7) If you are a widow/er, you will need your deceased spouse's death certificate and previous civil marriage certificate
8) If you are living in Ireland as a foreigner, you will need evidence of immigration status (typically a GNIB card)
9) If you are living in Ireland or intend to reside here after the wedding, you will also need your PPS number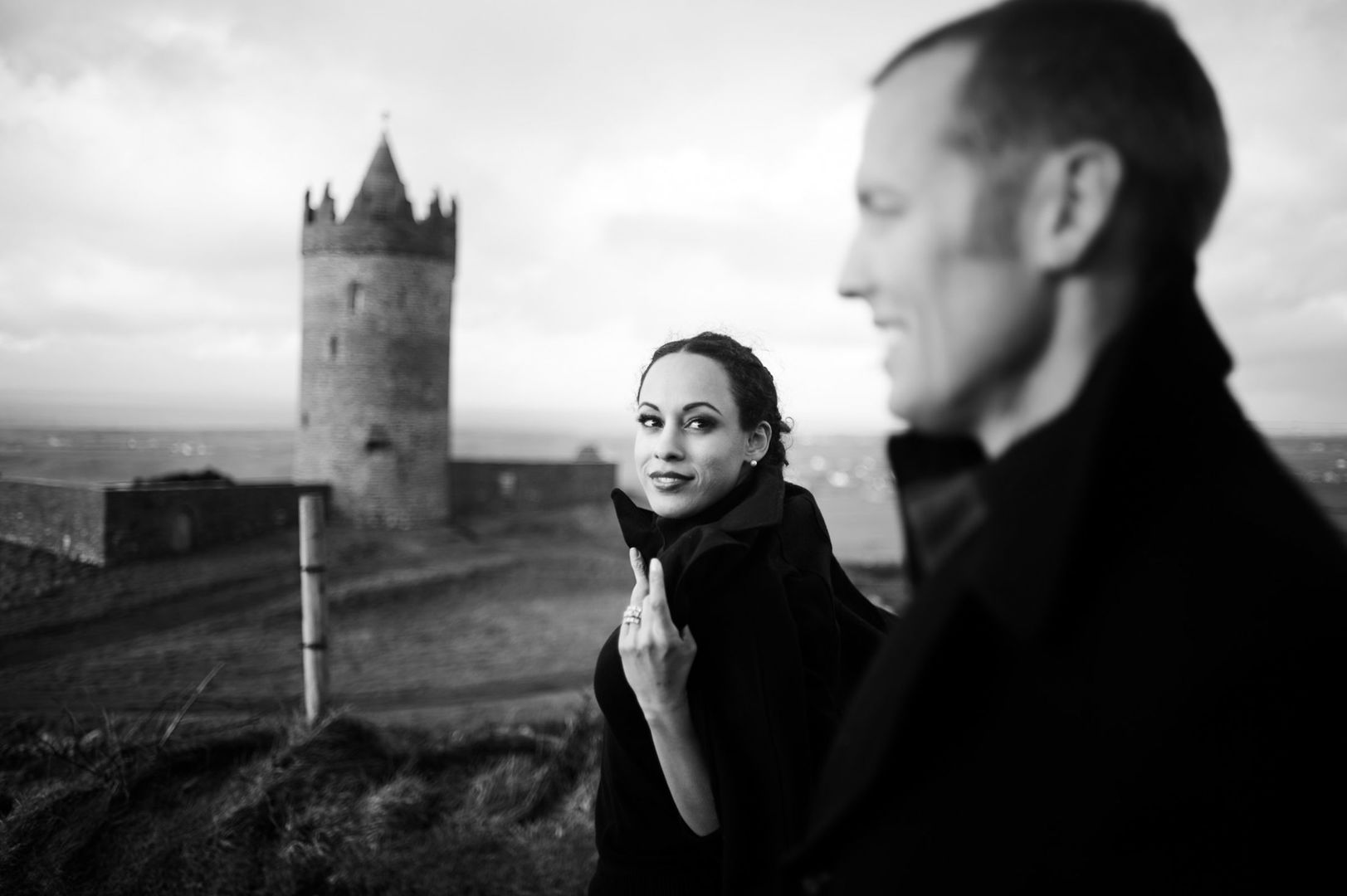 In addition to these official documents, the official seeing your case is going to ask you for some basic details regarding your wedding plans, including the following:
1)

Are you going to have a civil, secular, or religious ceremony?

2)

When is your planned wedding date?

3)

Where are you planning to get married?

4)

Who is your officiant?

5)

What are the names and dates of birth of your two witnesses?
Once you have all of your information together, you can book an appointment online or call the local office. The Irish government site has
all of the details that you need available online HERE
. While you will find offices all over Ireland, it is worth noting that some areas, like my city of Dublin, they only have one office! This means that things can get busy leading into the wedding season so plan plenty of time (I have heard that this can take up to eight months in Dublin at certain times of year!) when you are thinking about eloping in Ireland.
Keep in mind, however, that you don't need to register in the same county where you are eloping in Ireland. You can actually go to whichever office is convenient for you (or has the best appointment times!).
If you have any questions about organising your documents, contact the office ahead of time. You definitely don't want to arrive at the appointment missing any essential info. Just find the phone number of your local office on the site and give them a ring. If you arrive missing essential details, you will have to start the whole thing over from square one!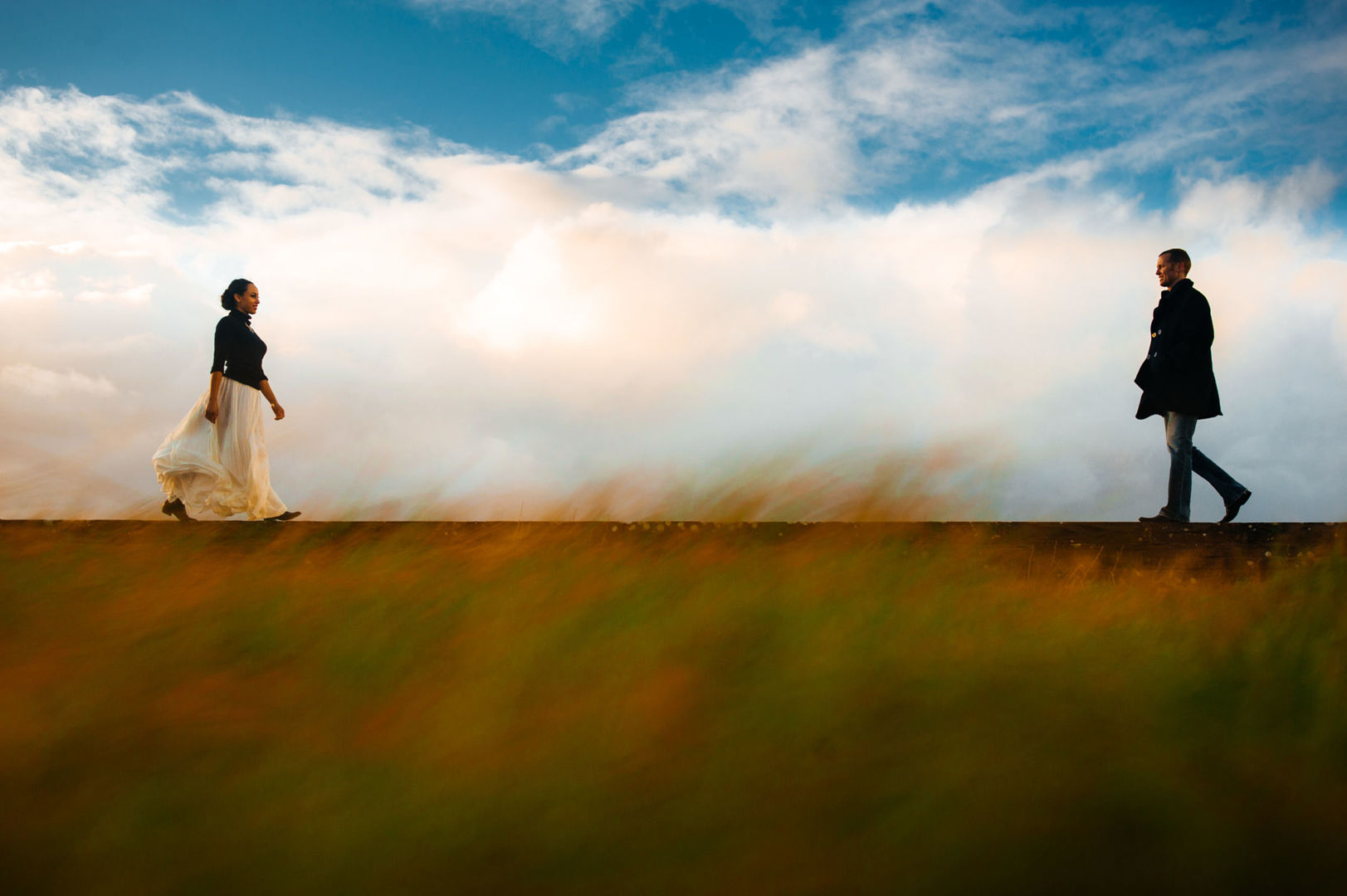 Eloping in Ireland for Foreigners
If are not from Ireland, it is essential to keep in mind that all documents that are not in the English or Irish languages will have to be accompanied by a certified English translation.


Couples from the European Union will typically not need any special consideration, however, if one or both of you are not EU citizens, you will need to be interviewed by a local official. This isn't a difficult or stressful process but it will be another appointment that takes place separately from the appointment where you declare your intention to marry. This can definitely add on some waiting time so be sure to allow ample time to get everything in order. Remember, eloping in Ireland isn't all about quickie weddings!


If one of you doesn't speak English, you will need to bring an interpreter to your marriage notification appointment. Some of the language used is very formal, legal, and sometimes downright strange so it is good to look over the info online ahead of time just to familiarise yourself whether you are a native speaker or not (after all, who is a native speaker of the crazy language of governments!). If, by some strange chance one of you speaks Irish and not English, however, you are good to go!
Finding the Venue for Eloping in Ireland
One tricky aspect of eloping in Ireland is finding the perfect venue. It is vital to keep in mind that only pre-approved and licensed wedding venues will be accepted. For non-religious weddings, you can only be married by an official, government-employed registrars. That means your wacky friend who got ordained online can't do the deed!


For a no-fuss option, the local registry office is a prime pick for
eloping in Ireland
. I have seen many couples have picturesque weddings at the Dublin Registry Office and it offers one of a kind Dublin City Centre wedding photo opportunities. You will find the same option all over Ireland, so just choose your city or county and search for a local registry office. You can find a full list of your options, with every local registry office in Ireland's addresses and phone numbers
on the Irish government website.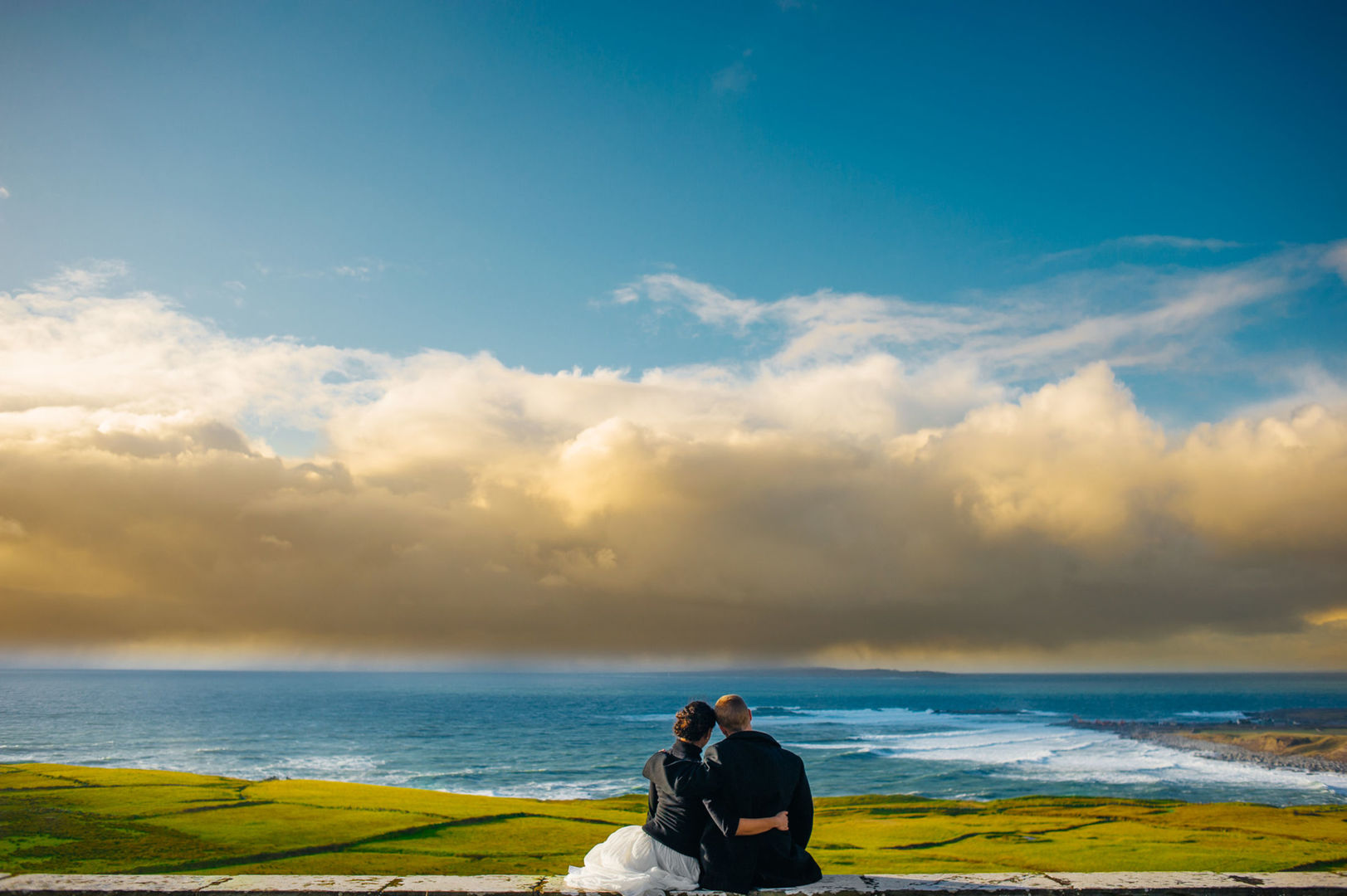 Eloping in Ireland at a Church
It is all about thinking outside of the government office when you are eloping in Ireland! A lot of couples who elope here just make a beeline for local registry office but I would highly encourage you to consider every option. Just because you are eloping in Ireland, doesn't mean that you can't make the day a dream come true.


Whether you are religious or just want to have a traditional wedding in a beautiful space, church options can be a perfect choice for eloping in Ireland. There are so many stunning Catholic churches all over Ireland and they are dream wedding venues, whether it is for a handful of your nearest and dearest or a massive event.


As a wedding photographer in Dublin, I often find that people eloping in Ireland are just looking for a quick ceremony in the city with fewer than a dozen guests. I especially love these kinds of weddings because it is such an intimate environment and I find that the bride and groom are more at ease. Having a small guest list means that you can enjoy one another on your special day and truly connect with everyone there. It does not, however, mean that you can't have your dream church event! In fact, the majority of churches don't have a minimum guest requirement. Many couples eloping in Ireland create unforgettable events in local churches. Talk to your dream church wedding venue and just see what the options are!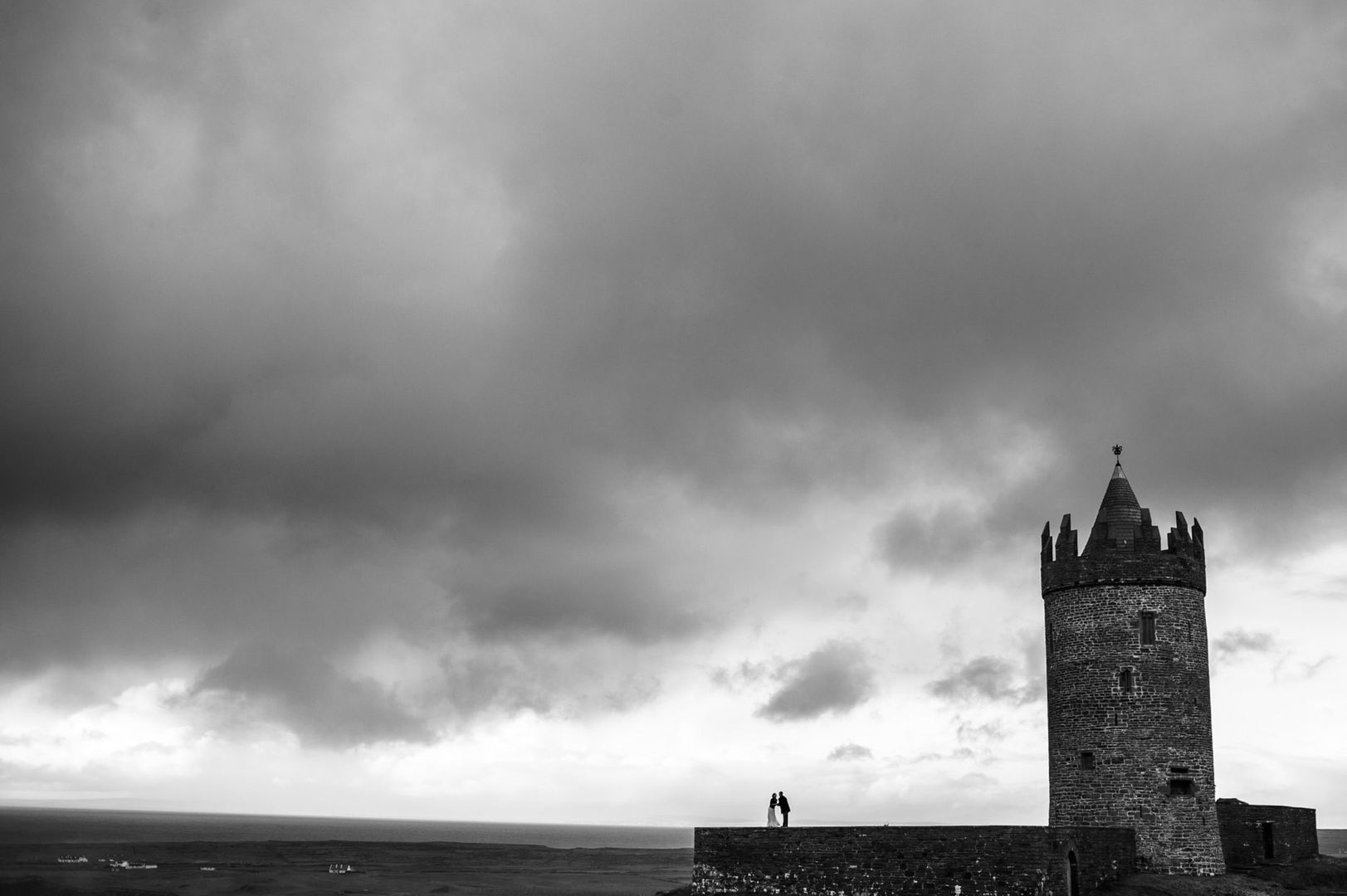 Before you consider eloping in Ireland in a Catholic church, there are just a few things you will want to keep in mind. Again, it's not all champagne and wedding cakes! There are some documents and prerequisites for eloping in Ireland at any Catholic church. Here is what to expect that they will ask for:
1) The long form baptismal certificate for both spouses issued within the past six months (your church will have this)
2) Confirmation certificate issued within the past six months (again, track this down form your church)
3) Letter of Freedom to Marry- This can be a tricky one. You are supposed to get an official letter from every parish you have lived in since turning 18. If you have moved a lot or are coming from abroad, you can also opt for an Affidavit from a Commissioner of Oaths. Your priest can help you organise this.
4) Pre-Nuptial Enquiry Form- The priest will give you this form, which just says that you are free to get married and that you understand what you are signing up for.
5) Dispensation- If one of you isn't Catholic, you will need to get approval from the local bishop to be married in a Catholic Church. Your church can explain how this works.
6) Pre-Marriage Course- The majority of Catholic churches will require you to go through a pre-marriage course and obtain a certificate of completion. This is typically done through Avalon or Accord.
7) Fee- This varies a lot. If you are getting married in your local parish, it might just be a donation-based system. If you are getting married outside of your regular church, it can be up to €500.
While this might feel like a long to-do list, the church will make it easy. The vast majority of Catholic churches have done countless weddings before yours and they will be able to lay out all of the requirements in simple terms. So, again, if you would like a church wedding, don't be shy about contacting your dream wedding venue. Remember, eloping in Ireland does not have to restrict you to government offices!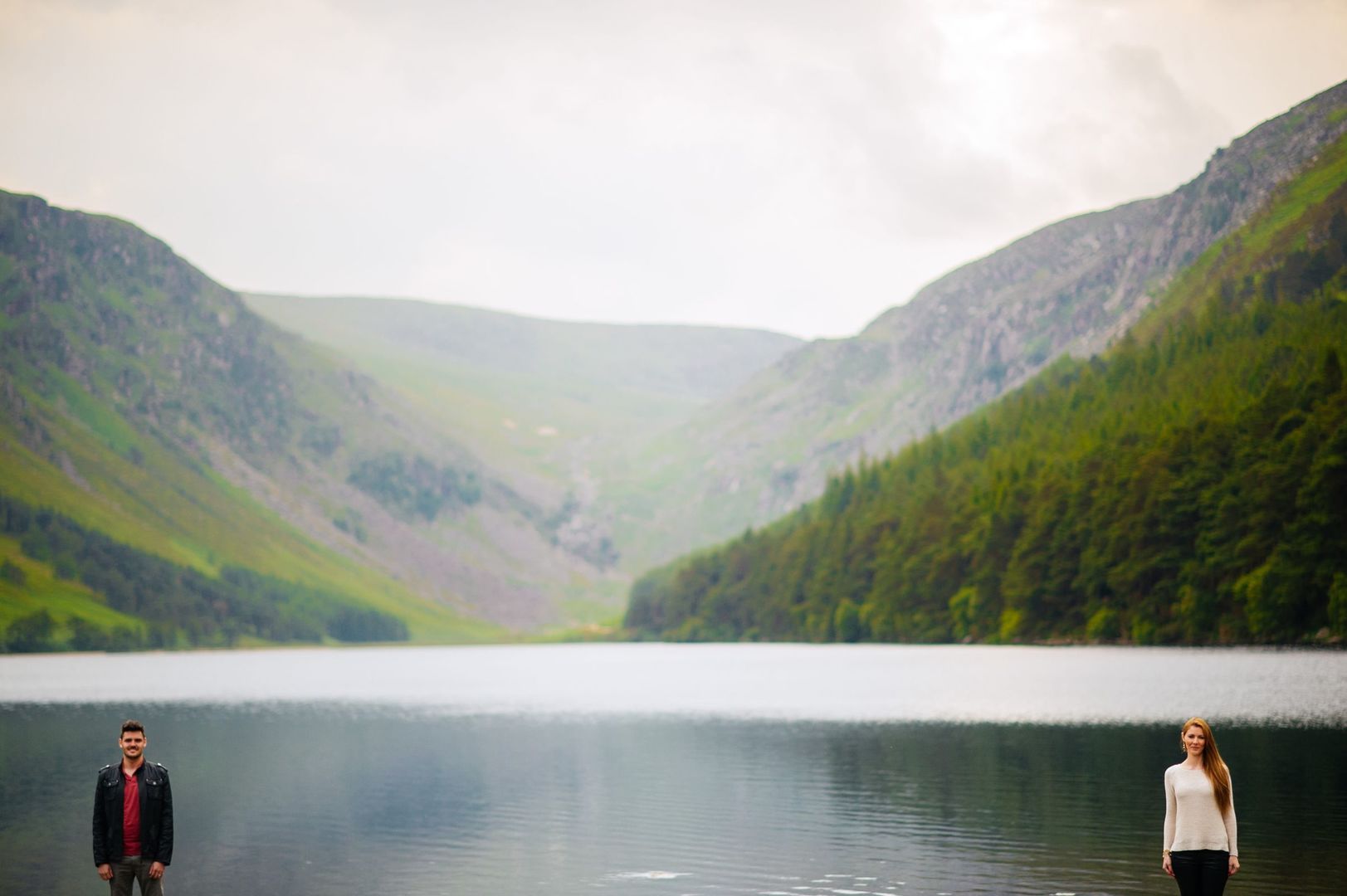 Alternative Wedding Venues for Eloping in Ireland
From castles to manors to hotels, there are so many stunning places to consider when you are eloping in Ireland. While some Irish wedding venues do require a minimum number of guests, that number might be smaller than you would expect. And, of course, many wedding venues in Ireland have no minimum guest list requirements. That means that you can elope in Ireland at the wedding venue of your dreams!
As a wedding photographer
, one of my favourite days was
at the Ashford Castle
, a striking 800-year-old castle that has been turned into a five-star hotel in County Mayo. The happy couple, Allison and Dustin, had come all the way from the United States with a dream of eloping in Ireland. They chose the world-class Ashford Castle wedding venue for their big day and it was an absolutely stunning affair. They only invited five guests to their intimate wedding and it made for the perfect day. Of course, their wedding album is incredible (
just look at these breathtakingly beautiful photos!
) and it is a day that no one there will ever forget.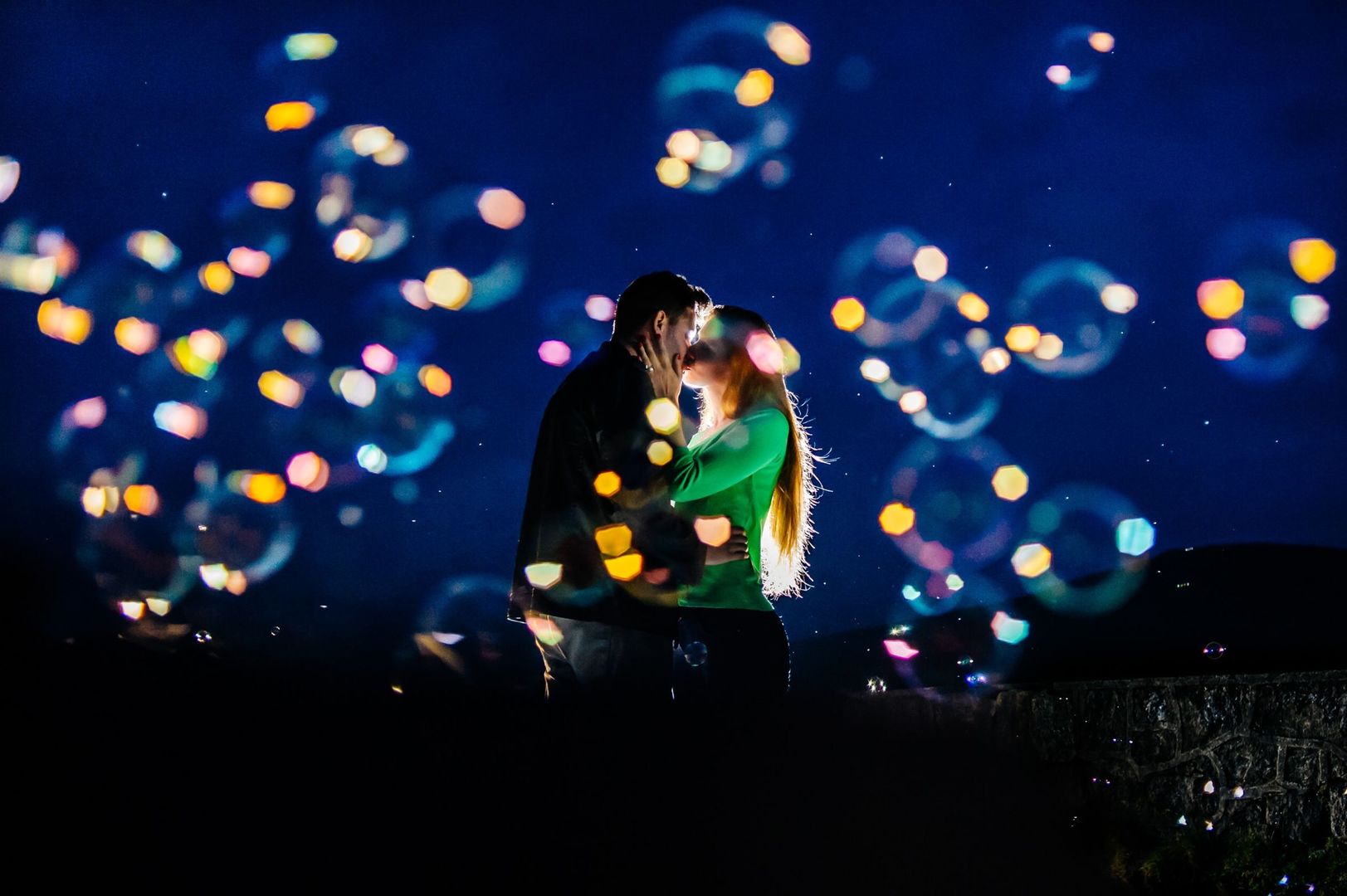 This Ashford Castle wedding was so remarkable for me because it showed that you can
have an international destination wedding
without dealing with all of the crazy logistics. But, don't get me wrong! As a wedding photographer, I love destination weddings. I recently had the pleasure of travelling to the sun-soaked Mediterranean for a dose of Vitamin D and the chance to photograph an Irish lovely couple, Aimee and Ronan. This one of a kind couple managed to pull off an amazing destination wedding at the Hotel Villa Cordevigo in Cavaion, Italy with more than 100 of their closest friends and family member. It was a once in a lifetime event and
their dazzling wedding photos
just speaks for itself!
That said, not every couple eloping in Ireland is ready for the one year or more of planning that most couples go through for their big day. What I loved so much about Allison and Dustin's Ashford Castle wedding is that they could keep everything elegantly simple. A drop dead gorgeous space like Ashford Castle needs nothing added. A simple phone call to reserve space ensures that you will have one of the most breathtakingly beautiful weddings on the planet! Of course, another perk of eloping in Ireland and having a small guest list is that you can spend the cash on things that really matter to you. Rather than inviting every person you have ever met, you can focus on splashing out to give your nearest and dearest a truly first class experience.


As a wedding photographer, I have seen far too many brides and grooms rushing around from morning until night on their wedding day! They don't get the chance to chat with all of their guests and they feel flustered trying to create the perfect atmosphere for such a massive event. That is why I love seeing couples who are interested in eloping in Ireland! It is such a breath of fresh air in an industry that can get too bogged down in stuffy details.


I would highly encourage every couple to forget about filling chairs and focus on creating your dreams. Think about the people that matter to you on a daily basis and treat them to a special intimate affair to be remembered.

How to Organise an Elopement in Ireland
While eloping in Ireland is a lovely idea, I would definitely encourage you to consider every option before taking the plunge. Again, just because you don't hold the major gala of the year in your honour doesn't mean that you have to just stick to the basics. If you love flowers, get a stunning bouquet! If you are a fashionista, spare no expense on a one of a kind wedding dress! Whatever you are into, this is your day to shine.


When you start the wedding planning process, I would recommend that you start with the traditional resources. Of course, it is totally okay to skip steps and eliminate the little things you don't care about. Every couple is unique and has their own preferences. Don't feel like you are tied into doing every traditional aspect of an Irish wedding. Do YOU and be true to your own style!


The reason that I would encourage you to look over all of the traditional wedding planning resources is just to get inspiration. When you are eloping, it is easy to get things a bit too simple. So many couples end up coming back after their wedding and saying that they wish they had gotten more flowers, candles, or other simple little touches. That is why I think that it is essential to go through a full wedding planning guide to pick and choose what you love.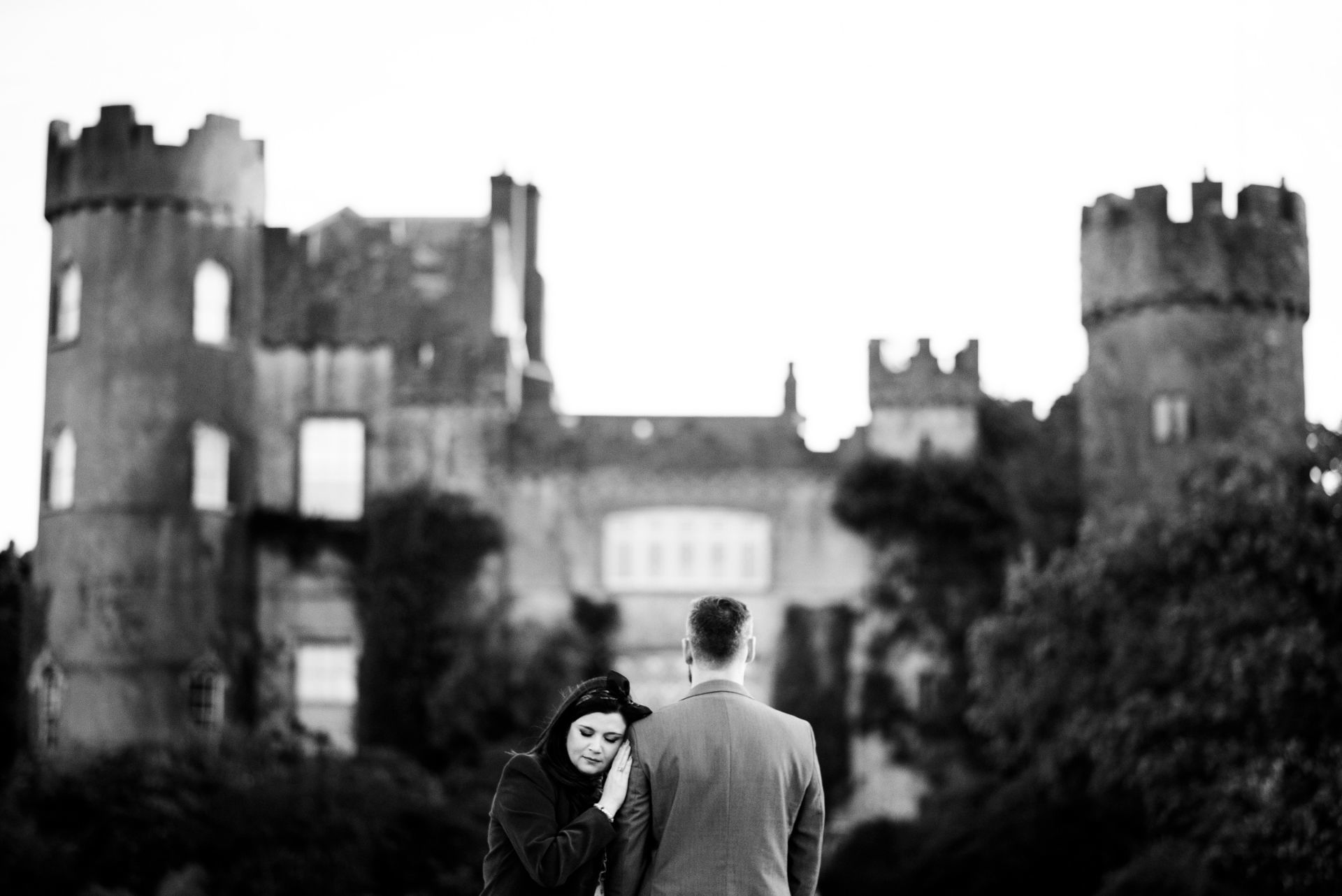 Eloping with Family Around
There's no better way to make your whirlwind romance official than with an elopement. While I love
the idea of eloping
, it does leave a little something to be desired: your loved ones! You might not want to invite distant relatives you haven't seen in years or deal with the expense and cost that comes with a massive wedding, but that doesn't mean that it has to be just the two of you.
One very cool and modern trend that I have been seeing lately is
ultra small weddings
. As a wedding photographer in Ireland, I see a lot of couples who have come from abroad to get married. Just check out this
wedding I photographed at Ashford Castle
. The couple had come from America with only their nearest and dearest for an absolutely stunning wedding with of solely their immediate family. The intimate environment created such a special atmosphere.
Many couples find these ultra-small weddings to be the best of both worlds. You can share the big day with those who are truly important in your life while saving the money to spend on things you'd rather dish out your hard-earned cash to have. For many couples, having a
smaller wedding means
that you can upgrade your venue or dress; or just save that money for something like a down payment on a home or new car.
Get Those First Look Photos
I was so excited to see the "first look photo" trend hit our island! It's such a beautiful concept where couples meet before the ceremony and get their first look at each other--- captured by a photographer, of course! It is such an extraordinary and emotional moment.
Many Irish brides no longer want to be "given away" or have their husband pull off a veil for their first look. While these can be lovely traditions that many couples would never do without, they just aren't for everyone. If you are looking to try something new and fresh, first look photos are definitely worth considering.
An Aisle Free Wedding
Tied to these first look photo shots,
aisle free weddings
are becoming a big trend. Ditching the old-fashioned "bride's side" and "groom's side" concept, many couples are embracing circles. It's a fresh and unusual idea that gives everyone a closer look at the couple while creating an intimate atmosphere.
While not totally without an aisle, my favourite new wedding trend has got to be "guest bouquets." In this ultra endearing trend, the bride walks down the aisle and collects flowers from the guests. It is a perfect way to make your guests feel special and involved while making your ceremony more memorable. It is also a huge relief for shy brides! If you're feeling overwhelmed by the idea of having all eyes on you as you march down the aisle, this is a dream solution for making you feel more at ease.